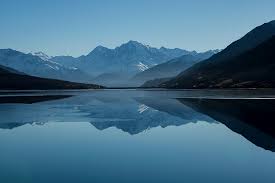 I had a dream I was was over a large body of water near a shore.  Mountains were in the background.  
I was wearing a very long dress that twirled about me for miles.  The dress was translucent, softly rainbowed and made of a spiritual material and wind.  It swirled out fanning the waters.  Beside me ,and also over the water, was Heidi Baker.  She was smiling at me with radiant pleasure.  I felt lost in her delight in me.  
In the next scene, I was riding in the back seat of a car as someone was touring me through Saskatchewan.  I looked around and saw deserts of sand and shrub in many areas.  I wondered at how such a thing could be.  I mentioned to the driver, that the places that had once been pools of water in green fields there were now dry patches with minerals on the ground showing where the water had once been.  I was aghast at how our province of Saskatchewan could be so dry.
In the final scene, I saw myself at a lottery counter with a number of "scratch and win" lottery tickets in front of me.  Beside me were three more from which I was sure there was a winner.  But I had a fear of the Lord upon me and a reverence for His name.  I prayed in my spirit, "No Lord, I can not buy those.  Think of Your name and how I would make it look."
As I prayed about this dream, I felt it was a dream of revival and Saskatchewan.
Jesus is the word of God, and He said, "As the Father has sent me, I am sending you." And with that, he breathed on them and said, "Receive the Holy Spirit." (John 20:21 NIV).  The waters represent the masses of humanity.  The mountains represent the Good News (Is 52:7).  As Jesus was in this world, so are we.  We are to be announcing the Good News of the Gospel, the word of God to the masses.  
Heidi Baker represents the Holy Spirit.  She has long flowed in the Holy Spirit with great joy.  She is also known for justice ministry.  In Genesis chapter 1 we see that the word and the spirit work together.  
And the Spirit of God was hovering over the surface of the waters.

Then God said, "Let there be light," and there was light.  And God saw that it was good.

(Gen. 1:2-3 NLT)
What was the Holy Spirit doing as He hovered?  He was waiting for the Word of God to be spoken.  He is the power of God to perform it and make it a reality.  He was confirming the word into existence.
In Mark chapter 16, we see this again because God is the same yesterday, today and forever (Heb. 13:5).
And He told them, "Go into all the world and preach the Good News to everyone.  And the disciples went everywhere and preached, and the Lord worked through them, confirming what they said by many miraculous signs.  (Mark 16: 15, 20)
As we go out over the waters of humanity, the Spirit of God is delighted to bring hover over those waters to confirm the word into a living reality.  He is waiting with anticipation to make the word and will of God happen on the earth and in the lives of every person He helped create.  
Justice is seeing someone helpless and powerless and helping them.  God wants to help us from Hell to Heaven and to heal our broken bodies.  Physicians are amazing, but sometimes you need a specialist.  And what better specialist is there than the One who created us.  He delights to heal and restore our lives.
In the next scene, I saw Saskatchewan desolate, dry and barren.  There have been places in the body of Christ that once flowed with water, but they have become dry.  God has great concern for us and is releasing a promise over our province.
For I will pour water on the thirsty land, and streams on the dry ground;I will pour My Spirit upon your offspring and my blessing on your descendants.  (Is. 44:3 NLT)
When the poor and needy seek water, and there is none, and their tongue is parched with thirst,

I, the Lord,  will answer them; I, the God of Israel will not forsake them.  I will open up rivers for them on the high plateaus.  I will give them fountains of water in the valleys.  I will fill the desert with pools of water.  

Rivers fed by springs will flow across the parched ground.  (Is. 41:17-18)
Blessed are those who hunger and thirst after righteousness for they will be filled. (Matt. 5:6 NIV)
We are a province that has welcomed revival both in the 1940's and the 1970's and seen our land change.  We are a province that God has marked for Revival Fire again.  He is a generational God, the God of Abraham, Isaac, and Jacob.  He is going to release His water and fire over our province, over the regions, over us and our children and descendants.  
Water is indiscriminate.  It will flow to the lowest places, filling it up and it will touch anywhere it is permitted.  
Lastly, we are not gamblers wishing and wanting revival.  If we want God's Spirit, the Holy Spirit, then we must do exactly what He says to do:
And so I tell you, keep on asking, and you will receive what you ask for. Keep on seeking, and you will find. Keep on knocking, and the door will be opened to you. For everyone who asks, receives. Everyone who seeks, finds. And to everyone who knocks, the door will be opened.
"You fathers—if your children ask for a fish, do you give them a snake instead?  Or if they ask for an egg, do you give them a scorpion? Of course not!  So if you sinful people know how to give good gifts to your children, how much more will your heavenly Father give the Holy Spirit to those who ask him. (Luke 11:9-13 NLT)
We fear the Lord and follow His word and ask.  He is abundant in His giving.  When Moses asked to see His goodness, the Lord showed him ALL His goodness and allowed it to pass by Moses.  Not some.  All.
Let us seek this wonderful Holy Spirit, let us announce the Good News to others and let us not be gamblers with revival by wishing and waiting, but in the fear of the Lord, let us take responsibility in prayer and call on Him to do exactly what He is wanting to do; Bring a Great Awakening Revival that will bring souls into the Kingdom.
--TC Smith